READY FOR A DIFFERENT TYPE OF HEALTHCARE?
Functional wellness addresses the

underlying reason

you feel the way you do — instead of just managing symptoms
COME IN FOR AN

$87

INITIAL CONSULTATION
Offering Telemedicine Through Virtual Appointments
Functional Wellness is for you if...
You want to address the underlying cause of your health concerns

You want to utilize natural methods whenever possible

You want to be empowered and educated

You are tired of a "disease model" of healthcare and are looking for a more natural approach

You don't want to rely on medication or are tired of side effects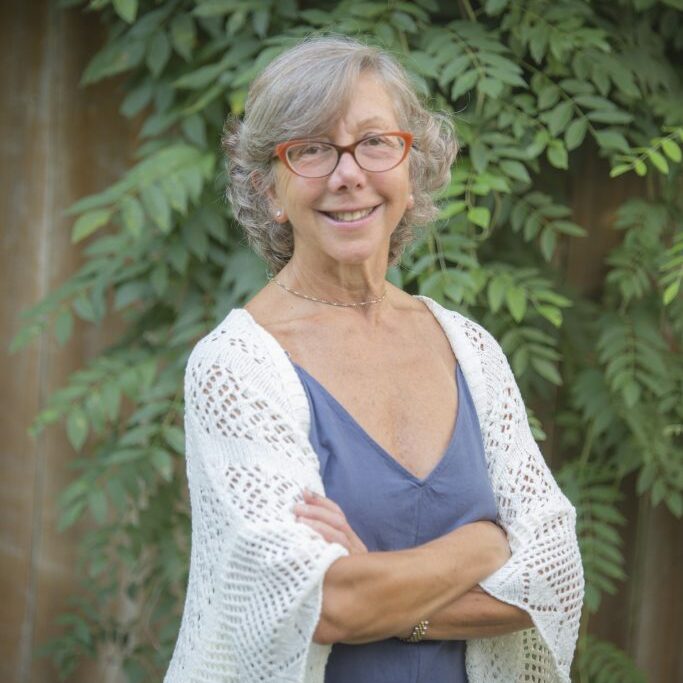 Peta Cohen works with people virtually across the country:
Peta Cohen is a Functional Medicine specialist with a Master's in Clinical Nutrition and Biochemistry from New York University. Peta founded Total Life Center in 1996 and has been helping people of all ages to take back control of their health and create their optimized life. Peta and her team focus on the root cause and the imbalances in the body that trigger symptoms and diseases. Rather than reacting and trying to manage symptoms Peta empowers people to restore health by optimizing function and bringing balance back to the whole body.
With an international following, Peta has established a reputation for leveraging the health of the body by addressing cellular and systems health. Her understanding of the role played by inflammation, hormone imbalances, cellular metabolic imbalances and genetic predisposition supports her rigorous diagnostic approach. The rule is to test not guess, so that people are empowered with actionable information and then armed with a customized approach to restore health.
Peta is also known for her many years of successful intervention with children diagnosed with Autism Spectrum Disorder and other developmental disorders. Her personal research and work regarding the role Biofilms and their impact to the health of all parts of the body has been cited in books, periodicals, and still applied today. Peta has spent years speaking at functional medicine, autism and wellness conferences training physicians who only now are beginning to adopt a broader recognition of a functional approach to health.
After decades and thousands of lives transformed, Peta continues honing her skills at guiding people to build health, in a world where it has become ever more difficult to minimize the stress burden on the human body.
SEE WHAT OUR CLIENTS ARE SAYING
"I am so thankful for Peta and Total Life Center. I started in January 2022 with her and i am 4 months into a 6 month program. I am a 30 year old mom of 2 who has felt like an 80 yr old since i was a kid. I honestly lost hope in ever feeling well. When my dad passed in December of 2020 I realized i needed to take care of myself and find someone who could help save my life basically. Iv had joint pain, depression, anxiety, fatique, fibromyalgia, bloating, headaches, hormonal issues, kidney stones, yeast infections, fungal issues with my nails and the list goes on thats just a few. When i had my first appointment with Peta i knew right away she was blessed with the knowledge to really understand the human body on a molecular level. Over the last few months she has worked with me and done testing to find out the real reason for the issues i have faced basically my entire life. With food and supplements and hard work on my part to be faithful to her guidance i am already feeling like a new person. Honestly its saddens me to think iv lived 30 years feeling so sick all the time but im just so thankful that i found Peta and her team to help restore my health and life. Not only is it changing my life but my families! Its NEVER too late to regain control over your health and life!" -Liz C.
"This has been quite a journey, an exciting journey. I started out just wanting to lose weight and ended up learning so much more about food, supplements, sleep and yes pooping. The entire team is so great to work with and knowledgeable headed by their fearless leader Peta- talk about knowledgeable. The end result is I've gained alot of knowledge to maintain the lifestyle I now have and enjoy, I lost the weight I wanted to, gained alot of energy and the best part is I looked great in my bathing suit this summer. Thank you Total Life, the team and most of all, Peta." Cloey R.
"I am and have been so Blessed with this life changing experience. In January when I met PETA I was full blown Diabetic on 4 meds plus a needle my blood sugar A1c for 20 years was 8 and above. I weighed 330 lbs. Wore a dress size 32 today 9 months later I am 65 lbs lighter and my dress size is now 22. I have more energy then ever. I sleep so much better because of the breathing exercises. This program has taught me so much about my body, soul and spirit. This program and hard work has changed my life. I am forever walking in knowledge and continuing to seek information about living clean for my body." - Beatrice H.

Founded in 1996, Total Life Center is a Functional & Lifestyle Medicine practice empowering people to maximize their health and wellness potential and create their optimized life. Our focus is on each individual and their unique needs. it is our mission to get to the underlying, root cause of the health challenges that prevent you from thriving. To do this, we help you correct the dysfunction or imbalance in the fundamental systems of your body—detoxification, nutrition, endocrine (hormone) system, fitness & movement, and your nervous system. We take a holistic approach looking at the connection between all parts of the body and teach individuals how to restore function and bring back balance. In addition, we embrace the intimate connection between the mind and the body and provide support to optimize healing and thriving.
Over 25 years ago Total Life Center was the first holistic wellness center of its kind in Bergen County. Since the pandemic started, we have transitioned to a fully virtual practice, servicing practice members all over the United States and overseas. Our primary practitioner, Peta Cohen is a Functional Medicine Specialist and Clinical Nutritionist with a Master's Degree in Clinical Nutrition and Biochemistry from New York University. Supporting Peta and our practice members is a team of integrative and holistic practitioners and health coaches who provide personalized care to using the best tools of Functional, Lifestyle and Integrative Medicine to people of all ages and stages of development and maturity. Over the decades, we have empowered thousands of people to live an Optimized Life and our mission is to continue give every individual the opportunity to Create their Optimized Life.